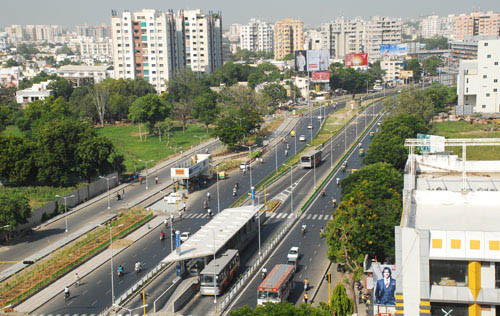 Located in Thane district, Badlapur is in the race to become a heartthrob place for the people looking out for affordable housing. From being in the vicinity of the most popular and populous city of India, Mumbai, to being blessed with the scenic beauty around, Badlapur has several reasons to become the preferred choice of homebuyers.
Mumbai is one of the costliest cities to invest in, this has given chance to the neighbouring places like Kalyan, Thane, Badlapur and Navi Mumbai to become attractive places to invest in. Badlapur, however, constitutes of 4 villages viz. Katrap, Kulgaon, Badlapur, Manjarli. Beautiful waterfalls, natural beauty, scenic spots and greenery contributes to its beauty and has gathered many people here. Along with these plus points, it also has cooler temperatures and peaceful surroundings making it enough to lure Mumbaikars to visit Badlapur for a relaxing weekend.
Another reason that adds up in the popularity of Badlapur is its connectivity to the suburbs of Mumbai. Badlapur has a sound network in terms of both roadways and railways which gives us another reason to settle in Badlapur. Badlapur connects to Thane on one side and the eastern express highway on the other. The Neral-Badlapur road enables commuters to travel easily to Kalyan and Karjat.
The connectivity of Badlapur with Mumbai has played a very important role in the real estate scenario. Badlapur is 50kms from Chhatrapati Shivaji International Airport and around 30kms away from the proposed airport in Navi Mumbai. The proposed monorail connecting Badlapur is sure to boost employment opportunities. With the growth in well-planned infrastructure and affordable housing, Badlapur is on the verge of becoming the zone of opportunities.
Some of the properties that have garnered a lot of attention in the affordable homes sector are Panvelkar Greenford, Panvelkar Homes, Panvelkar Nisarg, Panvelkar Stanford. These properties have a wide range of 1, 2, 3 BHK flats with an extremely sophisticated, secure and comfortable lifestyle.